By using this site you agree to accept this privacy policy and are aware that our policy may change with time. If we change our policy at any time, we will advise you via this website. If the changes are significant, we will email or write to you and let you know.
What it covers
This policy covers the use of personally identifiable information that this website may collect when you visit clivejo.com.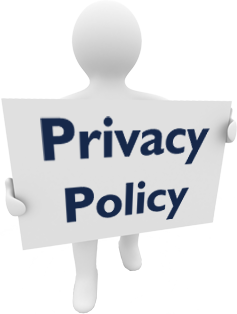 Information use
Where you voluntarily choose to give us your personal details (such as in a comment) the personal data you provide us will be used exclusively for providing you with the information or service you have requested. In some cases we may invite you to sign up for additional services at the same time (for example, a regular mailing list): you can choose not to accept this invitation but if you do, we will use your information to tell you about our services, events and other things you may be interested in, based on what you have told us about you.
You may opt out of receiving specific information and types of messages from us by notifying us through the contact points listed below, or by following the opt-out instructions on any email you might receive from us. You can also amend information we hold about you at any time – contact us with details of your name and address and the information which needs correction.
Information Sharing and Disclosure
We will only pass information on in order to provide the information or service you have requested or if we are required to by law. We do not sell or rent details to third party companies – you must give us permission if you wish us to pass your details onto anyone else.
We employ security measures to protect your information from access by unauthorized persons and against unlawful processing, accidental loss, destruction and damage. We will retain your information for as long as you have an active relationship with us or request to receive no further contact, although we may retain some basic data about you to ensure we don't duplicate information or send you unwanted materials in the future. We will retain data for as long as the law requires in cases where this is specified.
Security
While we strive to keep the information that you supply secure, please be aware that the Internet is not a fully secure medium. We take the care of your data seriously and undertakes to protect your personal information in a range of ways. These measures include implementing specific technologies and procedures designed to protect your privacy, such as secure servers, firewalls and SSL encryption.
Cookies
For full details about cookies please visit our Cookie policy
Links to other websites
clivejo.com includes links to websites that are outside our control, and whose content is not our responsibility. Please note that when you click on links to other web sites we encourage you to read their privacy policies because their standards may differ from ours.
Comments and Questions
All comments, queries and requests relating to our use of your information are welcomed and should be addressed to us via our contact page.