My perfect job – Hypocrisy, humour or just plain incompetence?!
So today I came across a local job advert which got me very excited and sounded like the perfect job for me. Here is a screen shot of the advert (Please note all copyright and rights belong to the websites mentioned as the source) :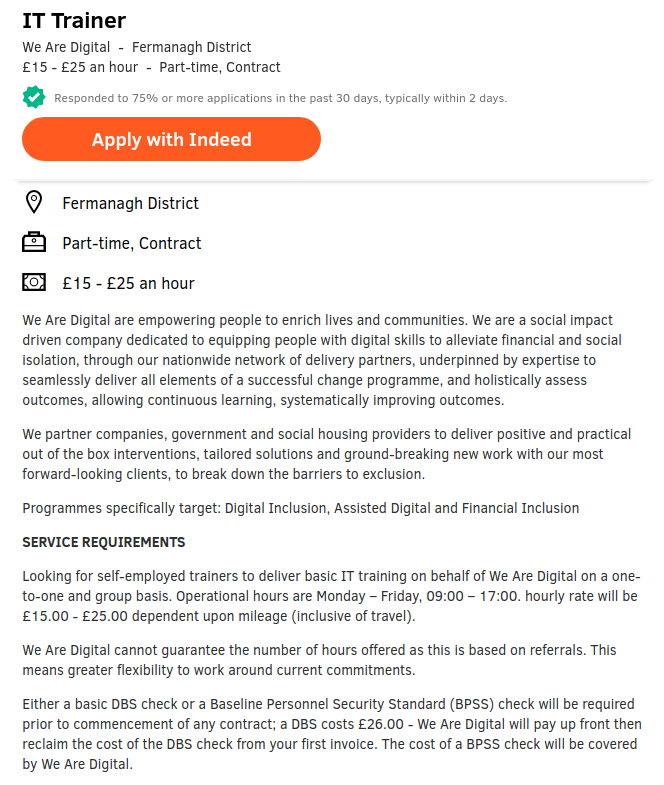 WOW, that sounds so good!! Empowering and enriching peoples lives. Digital and Financial Inclusion, I want to help with all of that! Wow, where do I sign up!! This is too good to be true!! Let's find out more …….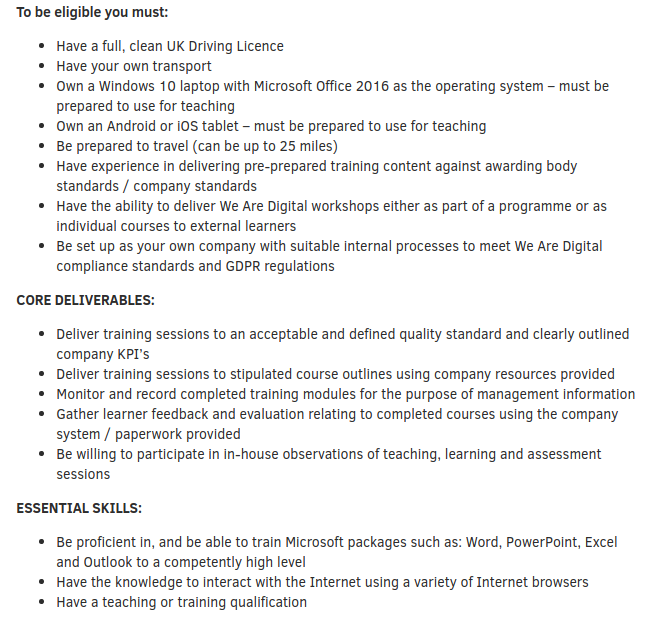 And there we have it folks, to be digitally and financially included you must have the following:
Windows 10 (£79.99 for Pro Licence)
Microsoft Office 2016 (£44.99 for a Pro Licence to teach their agenda!)
A proprietary device made by Google or Apple!
I don't know if this is deliberate hypocrisy, posted by someone with a very dubious sense of humour or just plain incompetence. What do you think?
Just a note, I do have a laptop which came pre-installed with Windows 10, but I removed it and installed Linux and use KDE Plasma. I also have Android tablets but choose to use Lineage OS, because I believe in being truly digitally and financially included and choose not to have my personal information sold to the highest bidder or line the pockets of the big multi-national corporations!!!
The Source URL for this is https://www.indeed.co.uk/cmp/We-Are-Digital/jobs/IT-Trainer-d32b88b2e9f0715e but it might not be online for long, so I included the rest of it for completeness: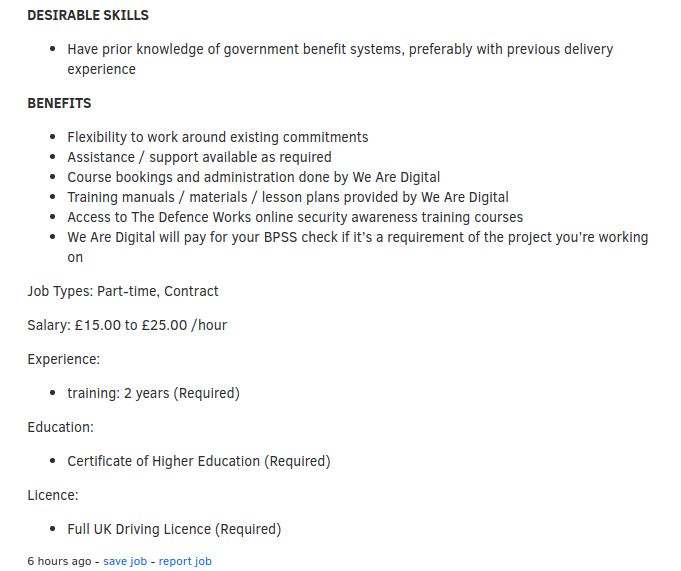 Being curious about this all, it turns out this company and job advert is actually real!! They also claim that the UK Government has digital inclusion due to them, yes really!!

<Please insert face palm and exasperated moan here>