Having talked to some local people regarding the state of Points of Interest (POI's) on Google Maps, I decided to sign up as a "Local Guide" and set to work fixing issues (mainly places being marked in the wrong place).  I been putting in a lot of effort and have so far built up 530 points for adding businesses and editing existing one.
However, some of my edits are being "Not Applied" by Google and they won't give me a reason why.  Now these aren't small petty issues, these are bloody obvious ones and show outright incompetence of the people reviewing the changes.  I will show you three examples.
Magheraveely Post Office
Below is a screen shot of what I get when I search for "Magheraveely Post Office".  According to Google Maps it is out in the middle of a field somewhere.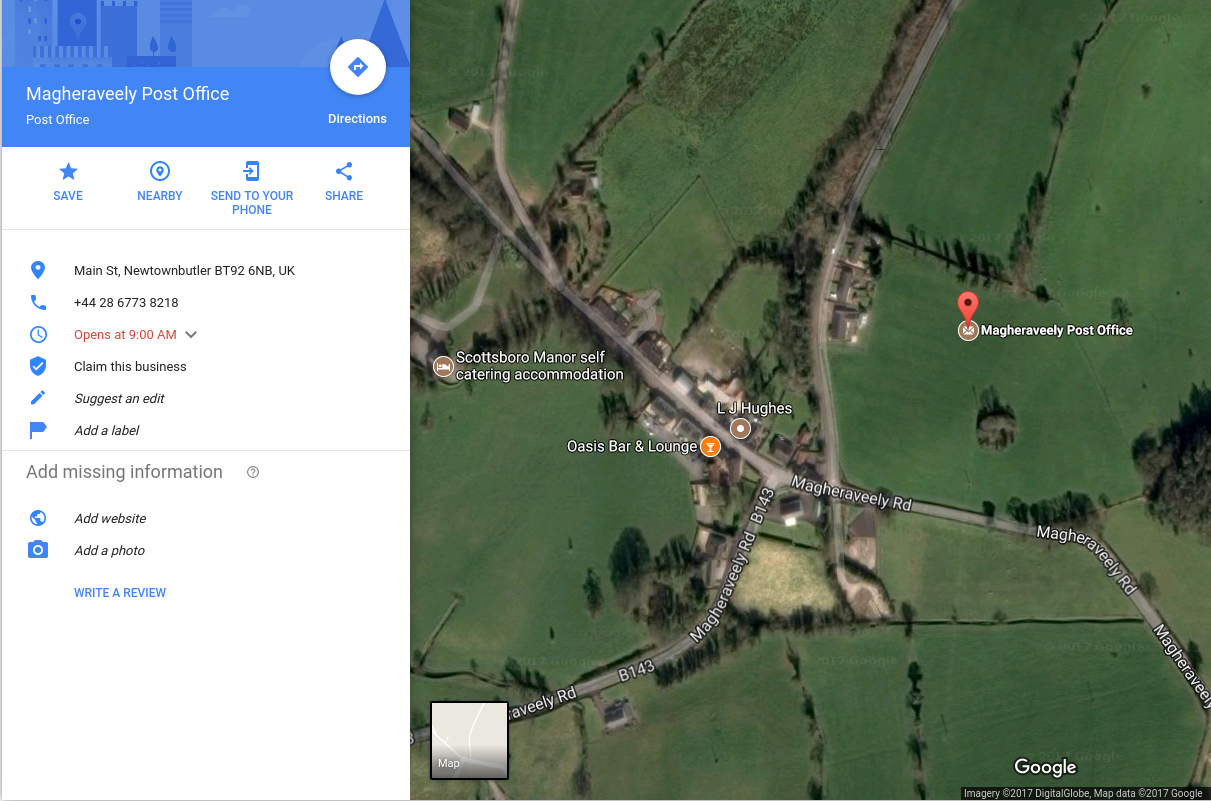 So I suggested an edit to move the POI to the correct place and to correct the address (The Post Office is located in the hamlet of Magheraveely, as per the name, not Newtownbutler!) You can even go on StreetView and see the little red sign saying "Post Office" and the distinctive red post box in the wall!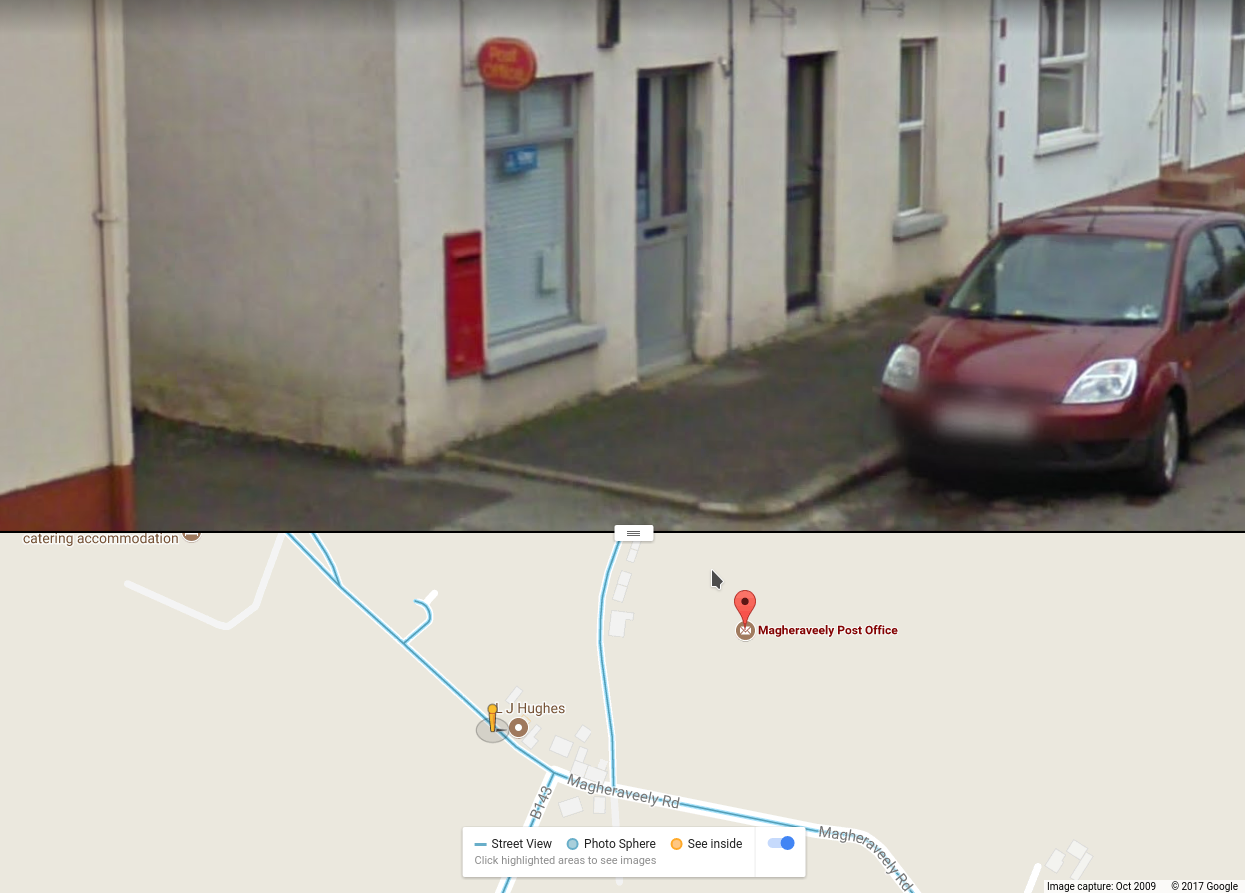 But no, Google in their infinite wisdom want to direct people out into the middle of a field to post their mail or withdraw cash.  Very helpful to anyone visiting and doesn't know the place.
Aghadrumsee Primary School
Aghadrumsee Primary School is in a rural part of Fermanagh and can be hard to find.  So when I ask Google it directs me to the red pin shown below.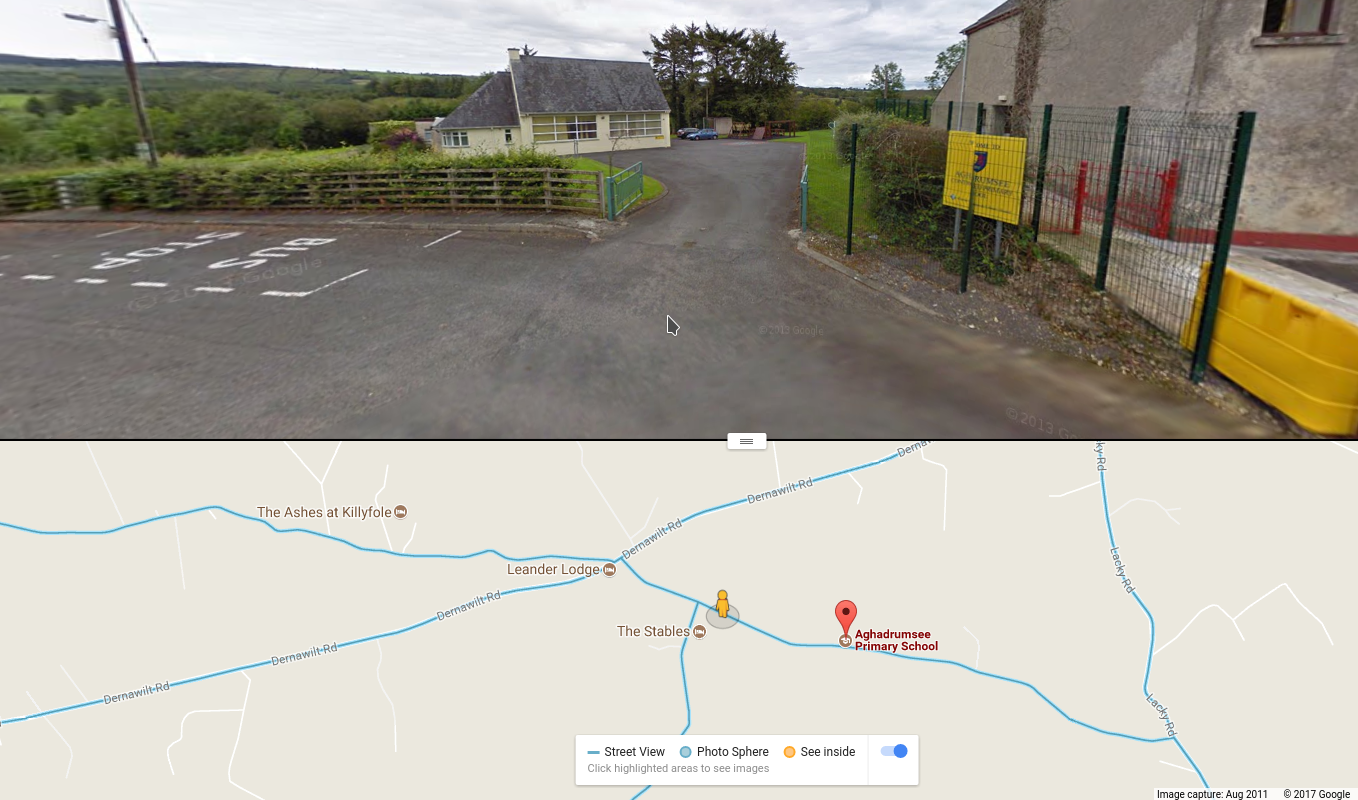 The only problem is that this is not where the school is located and again it is in the middle of a field!  I submitted a change of location to the spot where the little yellow StreetView man is.  On Streetview you can clearly see there is a school in the photograph.  Low and behold, there is even a big yellow sign saying the name of the school! Yet Google won't accept this information!
AF Garden Machinery
This is a small business who sell and repair lawnmowers, power washers and the likes.  Again, they are located in a rural area.  I noticed they weren't marked on the map, so I did a search for them.  I was a bit shocked to find the listing on Google Maps shows them located in Enniskillen!  That is a good 10 mile drive from their actual location!
I asked Google to direct me from the listed position to their actual location, here is what it tells me.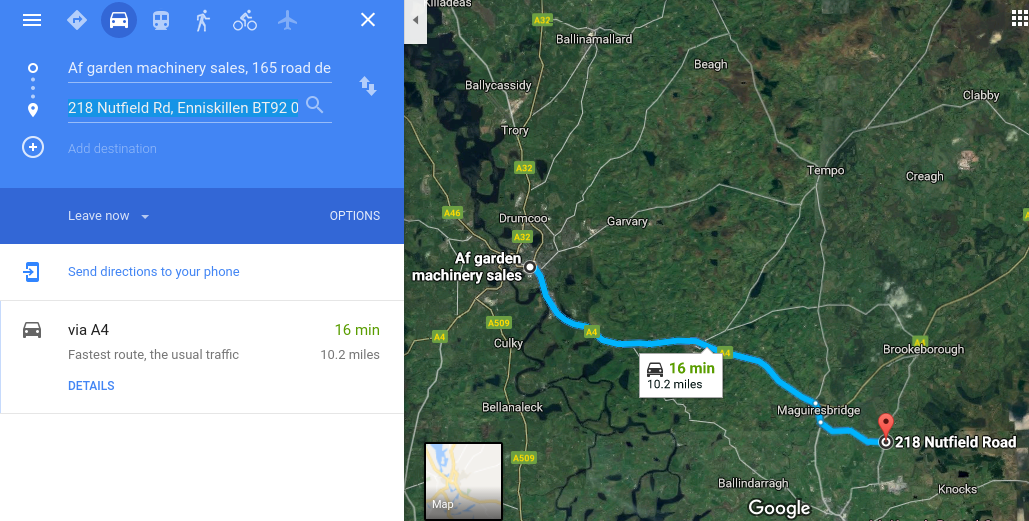 Again, if Google bothered to review the edit properly, they would find the business is on Streetview (shown below) and again stop directing people to the wrong place.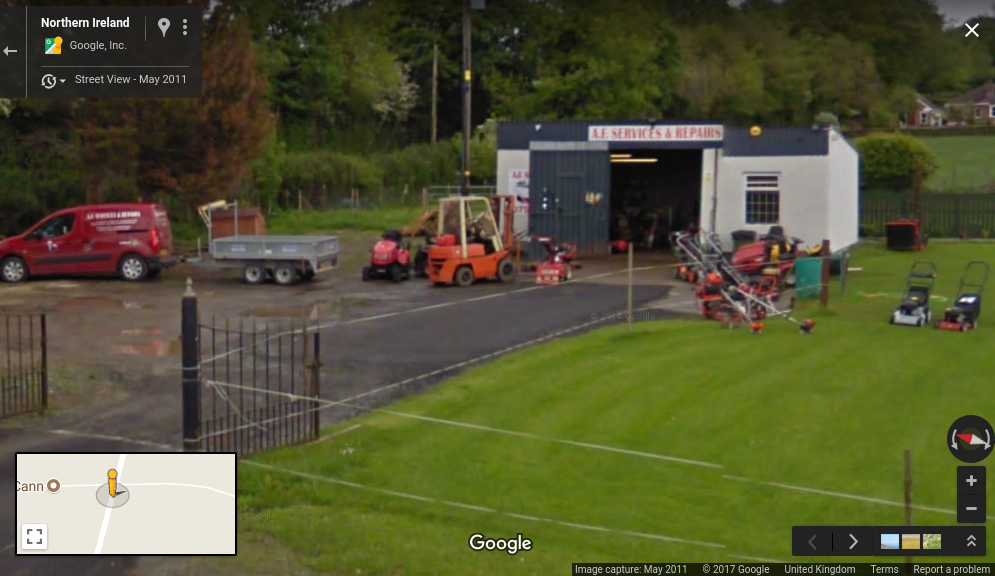 Conclusion
In conclusion I have decided not to waste my time trying to make Google see sense.   They just ignore the facts and prefer to publish wrong and misleading information.  This is a sad and sorry state of affairs for the local businesses in County Fermanagh, who at no fault of their own are having potential customers misguided/directed away from their actual place of business and probably lost sales due to customers not being able to find them.
So Google Maps, you SUCK!