Trouble sleeping? Try the Redshift Plasmoid
Recently I have been having trouble sleeping and looked into ways to help myself drift off to the land of nod a bit more easily.
One technique, which I have on my mobile phone, is to reduce blue colours with a shift to more subtle warmer red colours. This is called "redshift" and I decided to see if the feature is available in KDE Plasma. It turns out that there is a Plasmoid made for this task called "Redshift Control" and it is available via the Ubuntu archive.
clivejo@kubuntu.org:~ $ sudo apt install plasma-applet-redshift-control

Once installed you can "Add widgets" by menu clicking on your Desktop or Panel (make sure they are unlocked)
Search for "red" and the Redshift Control plasmoid should appear.  You can then drag this to the panel or somewhere on the desktop as you want.  For this example I have dragged it onto the bottom panel.

You can now toggle it on and off by clicking the bulb icon, and by menu clicking you can change the options.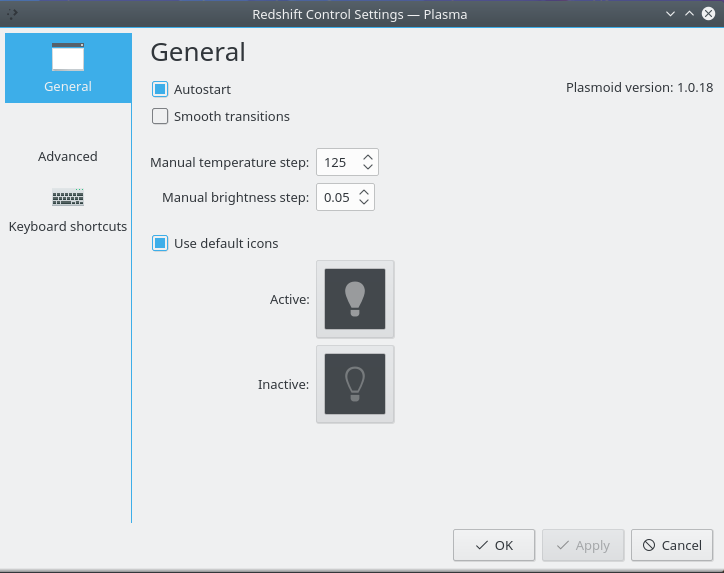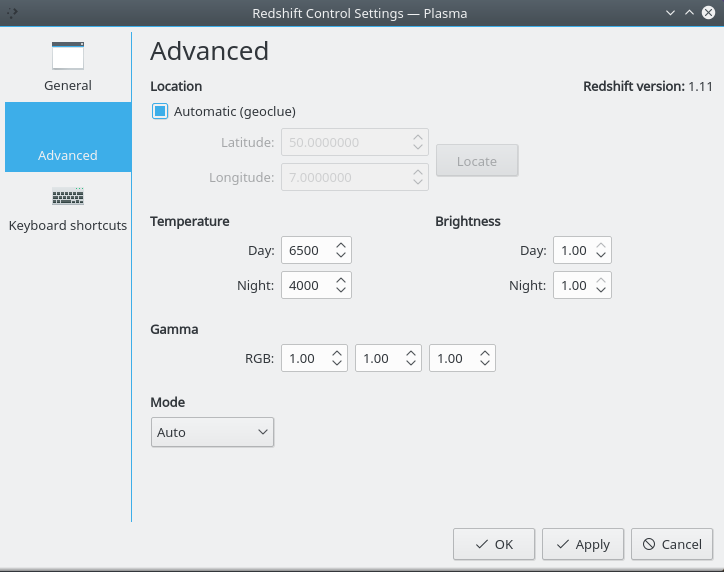 Hovering over the bulb icon and scrolling your mouse wheel will reduce or increase the level of "red shift", the following is the result while at the maximum on my system and certainly creates a lovely red glow in the room.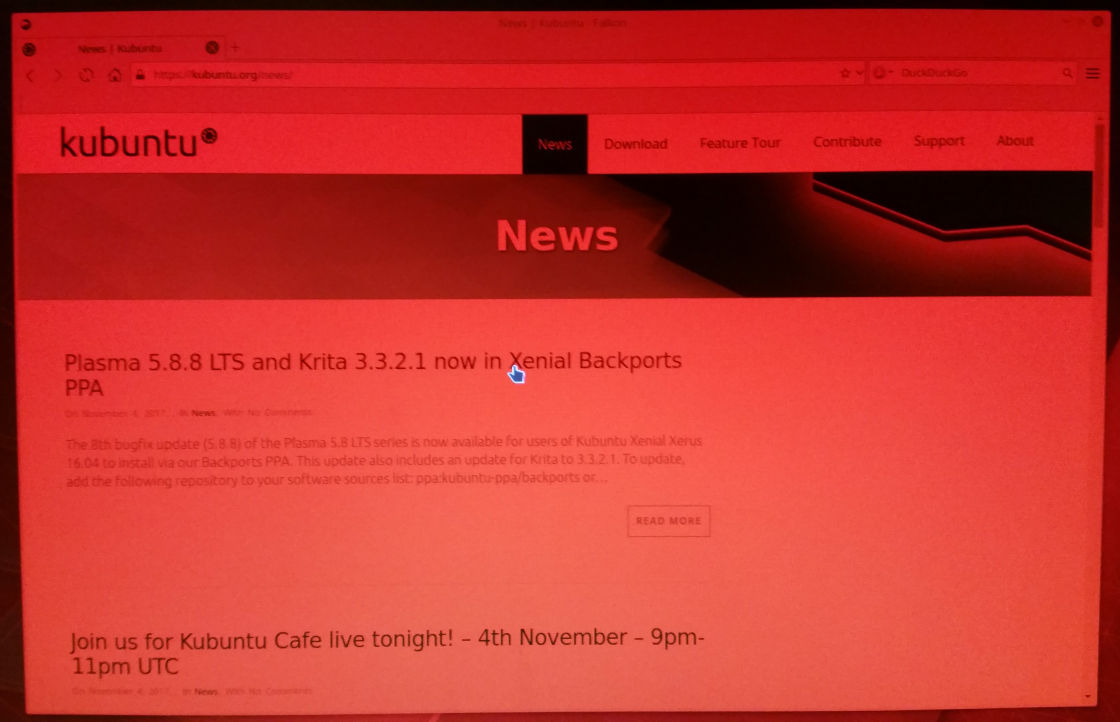 PS: Just remember to close your curtains while using this intensity level, otherwise you could have all kinds of nightly callers knocking your door !