digiKam 5.4 is now in Zesty archive
On the 10th January 2017, the digiKam team released version 5.4.0 of their amazing photograph management tool.  The 5.x series brings many great new features and it is now available in Zesty 17.04!
For more information on this release, please see the announcement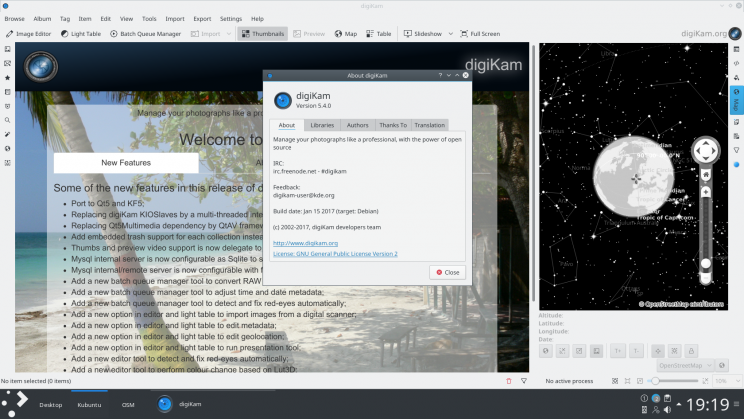 To install on Zesty, make sure you do an "sudo apt update" and then "sudo apt install digikam"
The Kubuntu Team will also be backporting to Xenial and Yakkety in due course.