What is KIO Stash?
KIO Stash gives you a "virtual" folder (stash:/) which allows you to keep files and folders in.  However, it does not use any space to do so!  This makes it a god send for working with larger files (i.e. video, iso's etc)
Once installed, it displays a Stash button in Dolphin and by clicking it, open's a split view with your regular folder view on the left and your virtual stash on the right.  Files can then be dragged and dropped into it.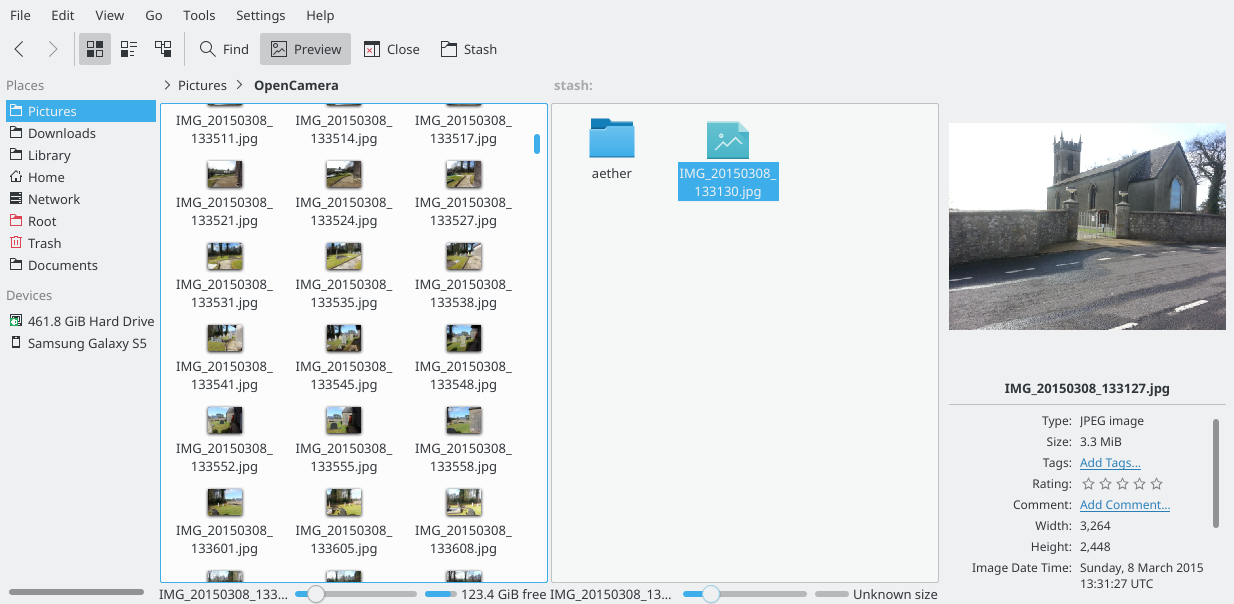 Dolphin with stash split view
Another nice thing is that is can be added to your "Places", if like me you don't like to waste screen space to the split folder view.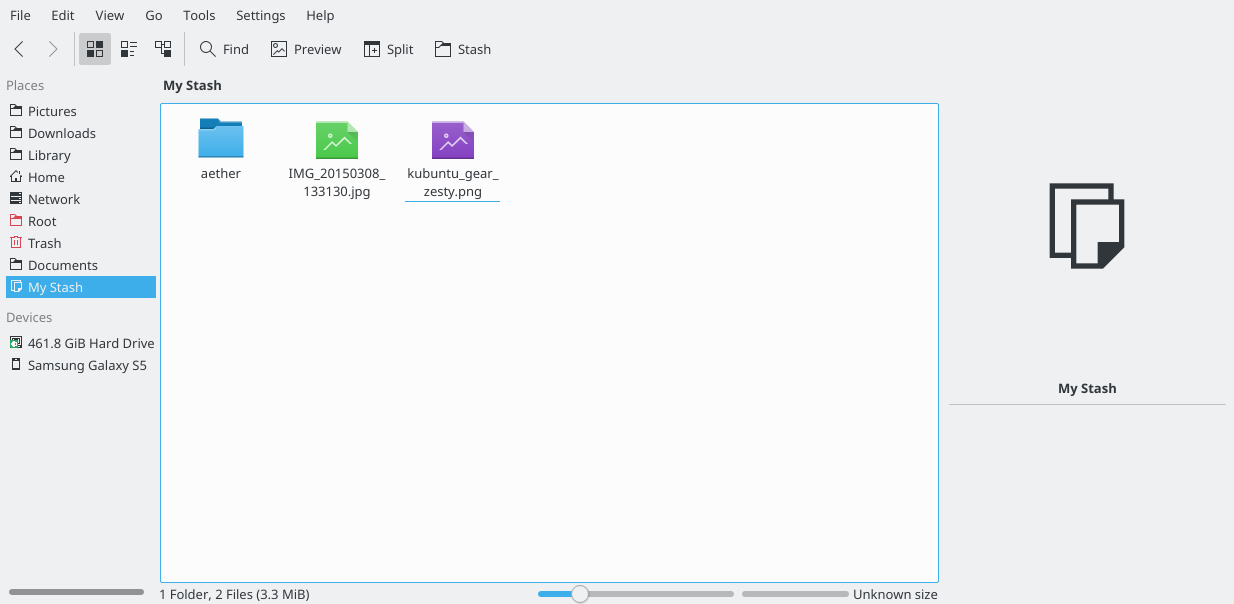 Dolphin with kio-stash added to "Places"
This is a nice tool if you work with files a lot.  You can also easily use the stash from other KDE Applications, making working with files, quick and simple.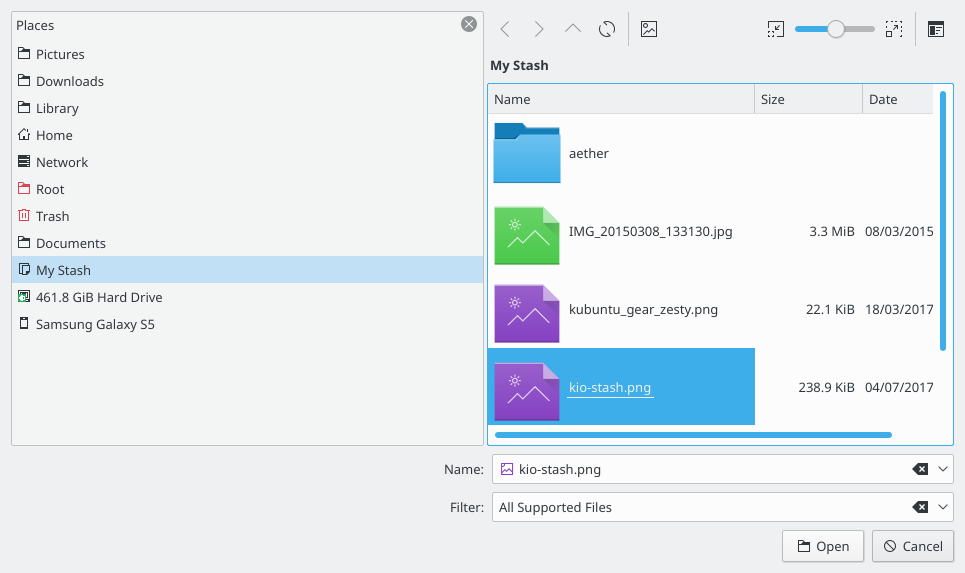 Simple operation from within other KDE Apps
One slight draw back I found when trying to upload the screen shots for this page is that when I open "My Stash" via my browser using KDialog, the folder does not seem to display as expected.  This is disappointing as the feature is amazing in all other places!
Want to try it out?
Just type the following commands at your terminal.
sudo add-apt-repository ppa:clivejo/kio-stash
sudo apt update
sudo apt install kio-stash
NOTE – I did package this for Xenial but in appears not to work in this release, I have forwarded the details on to the maintainer for him to look at.