I arrived in Berlin on time and made my way to the Hostel.  The first thing that struck me was that I was not prepared for the heat!!  I had packed expecting autumn weather, you know, gale force winds, constant rain and maybe sleet and snow. Having taken off in Dublin, with overcast skies, a light drizzle and about 16C, I landed in Berlin in what was about 27C heat!  We Irish are not accustom to this kind of temperature!
Thankfully, the airport had air con and by the time I got out of there the sun was going down.  I made a very hasty exit to the train station and with the help of some very friendly strangers, I managed to get myself abroad a train heading for the city centre and Alexanderplatz the stop I needed to get off.
When I got off at Alexanderplatz, the exits totally confused me, and I started walking in the totally opposite direction!!  I tried to message the group to get some help, but my phone wouldn't/couldn't find a network it could use (Thanks Three, so much for feeling at Home!!)  Thankfully, I was prepared and had downloaded the map for Germany to OSMand and was able to use that to find my way to the hostel!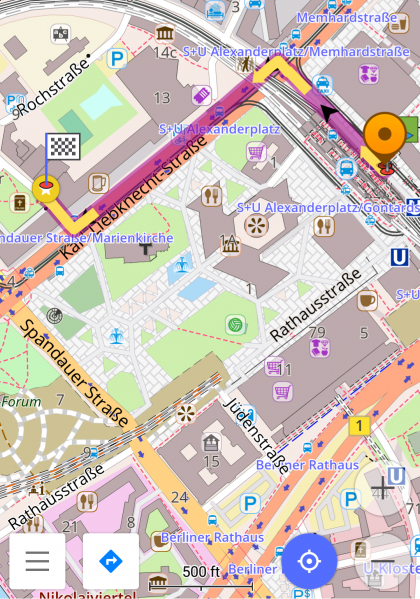 Once I entered the Hostel, I met Valorie who gave me a big hug!!  I then checked in with the reception and got key to my room and sorted out with towels and how things worked.  I got cleaned up a bit (never sweated so much in all my life!) and Valorie, Ovie and I went to a local restaurant to get something to eat. Nom Nom and had a few cold beers to cool myself down 🙂