Such a day!!  QtCon finished yesterday, so the venue has changed, we need to get to Technische Universität Berlin now that is easier said than done!!  But at least it wasn't just me who got lost!  But at the very least we took the scenic route and got to see a bit of the city and I learned how to get about on the transport system.  Which I must say is extremely efficient and always on time.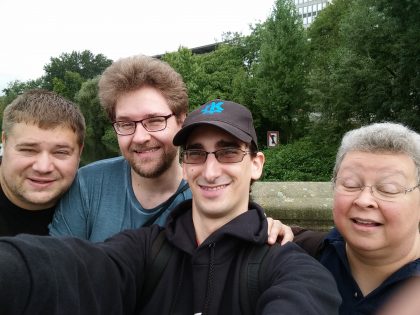 The Kubuntu team had scheduled a BoF for 9:30am in Room 0.015, needless to say, us getting lost meant that we got there a bit late!  That coupled with the problems with connecting to the university WiFi meant that our meeting did not get off to a good start!
We started on the agenda and made good progress until we started into the Trello cleanup.  Ovie hooked his laptop up to the projector so that we could all see and we went through all the tasks, updating and cleaning out as we went.  This took up most of our time and we actually booked more room time to finish this.
Ovie introduced me to the WikitoLearn developers and we had a very interesting discussion about moving our packaging documentation to their platform.  One key issue I was concerned about was accessibility from the KDE and/or Ubuntu login infrastructure.  As the project is under the KDE umbrella they are planning to allow all KDE account holders access to the platform.  They also said they are planning to integrate the Ubuntu One login as well.  I set-up a basic holding page.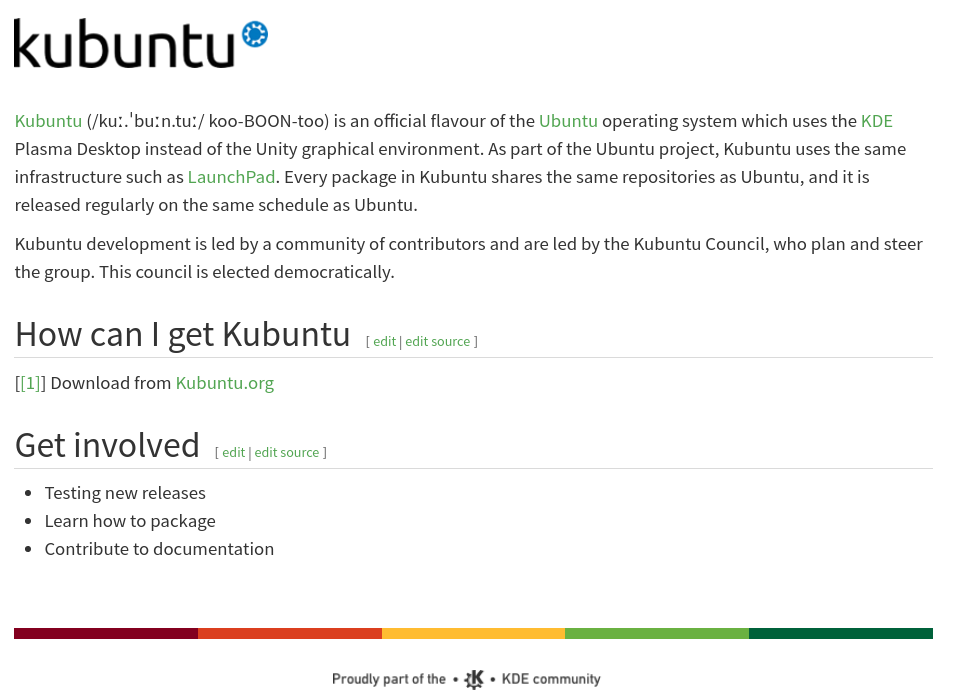 After a long day working on Kubuntu tasks and the university closing for the night, we headed out for some food.  Ovie and I had a craving for a burger and had spotted a steak house which was well prepared for us!  Again, we had great craic laughing at each other, trying to eat the burgers without it going everywhere!  I must say, that was the best meal I have had in a very long time, maybe it was the company or maybe it was the food, and maybe it was the combination of both, but I truly enjoyed it!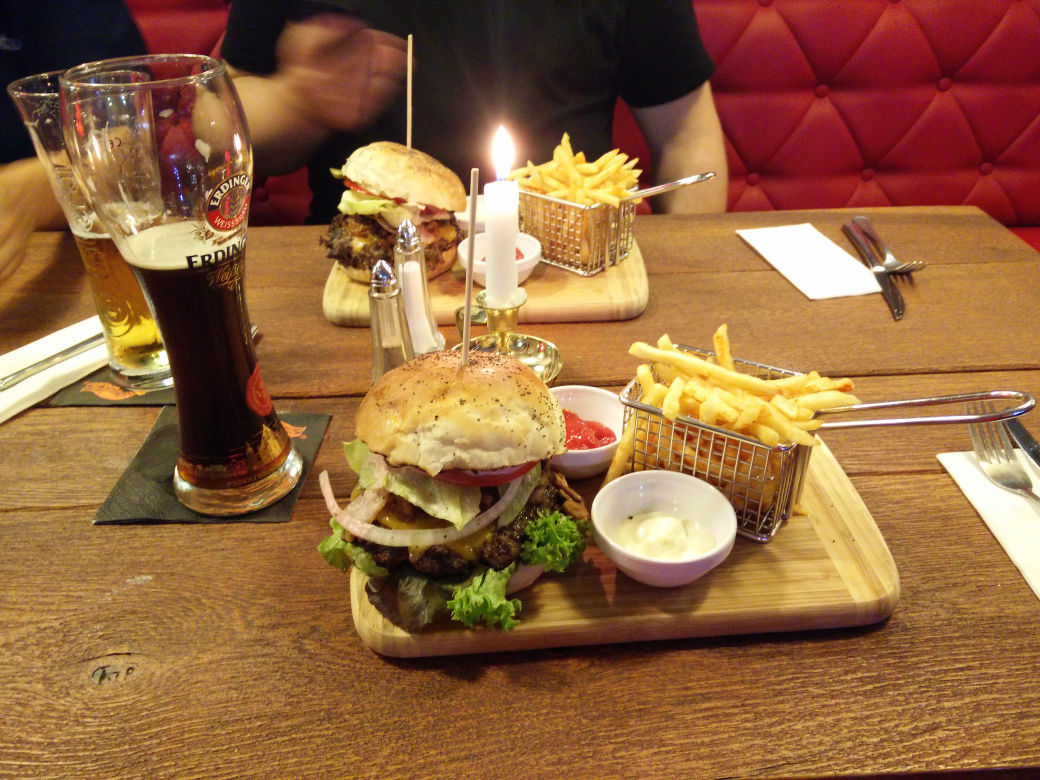 After such a long day and such a big meal, I was absolutely exhausted!  Ovie tried to get me to stay up and help him hack on stuff, but I just couldn't!  So I took an early night, probably the first one since arriving in Berlin!