Prepare yourself folks, if like me you may experience drooling, sweating, panting and/or get a shivers down your spine!  Introducing the new Slimbook II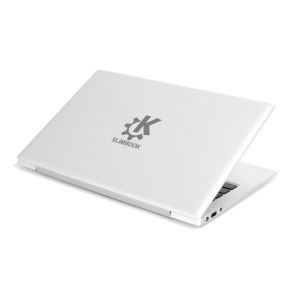 The KDE Slimbook II is shiny, smart, and sleek, but it is not only good-looking: it is also powerful. The new i5 and i7 microprocessors and DDR4 RAM make it much faster than its predecessor. Other improvements include a touchpad that "clicks" wherever you press it, and larger internal WiFi antennas that guarantee you will get a better reception wherever a WiFi network is available.

The Hardware section below provides a complete breakdown of what you can look forward to in the new KDE Slimbook II.

As with the prior model, KDE developers have worked with Slimbook to make sure that Linux — specifically KDE neon— works perfectly with all KDE Slimbook's devices. You will not have to install or configure drivers for the WiFi, graphics card, camera, or anything else: everything works straight out of the box.
For more information, head over to http://kde.slimbook.es/#slimbook or buy one here https://slimbook.es/en/store/slimbook-kde